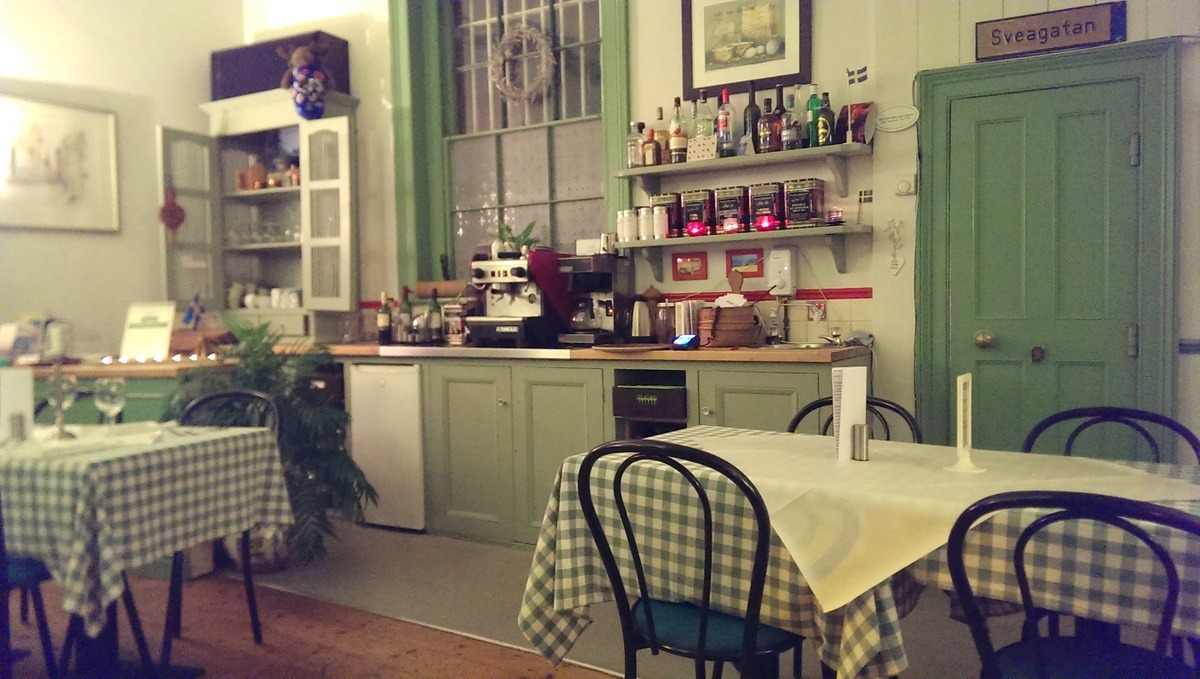 Svea is to Scandinavian cuisine what Rules is to British cuisine – a dose of the traditional. I like the dining room. It's on the ground floor of a quirky Victorian building just around the corner from the High Street, and is decorated in classically soothing Scandinavian colours with the occasional Swedish flag to remind you that it's a Swedish restaurant. It feels as though a cable-knit jumper should be part of the dress code.
We tuck into a trio of pickling herring to begin. One is a beetroot cure, one is a juniper cure and one is a dill and mustard cure. All three are very good, with plenty of flavour and a beautiful texture to the translucent fish.
My main course of Tjälknöl is a dish of slow-cooked slivers of beef, sticky with marinade and a heart-warming sauce flavoured with junipers and a scatter of chanterelles. It's a good dish, plenty of flavour if not exactly fireworks. Maureen settled on the classic meatballs, just to ascertain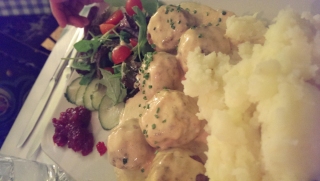 whether they are better than Ikea's. Of course they are, a country mile better. The creamy sauce coating them is good and punchy, the meatballs themselves are well flavoured with herbs and hefty without being dense. Lingonberry jam, of course. Mashed potato from the sensible-amount-of-butter school, and pickled cucumber.
I don't have room for the Princess Cake, apparently a deeply traditional Swedish pud that I can imagine homesick Swedes flocking to devour. I'm not sure how big the Swedish ex-pat population is in Cheltenham, but with or without them I think Svea deserves to thrive – it's a brave and different cuisine to be offering in a provincial town, and it's all done well. Starters around the £6 mark, mains either side of £15, it's in the same price range as a lot of good pubs I know and so is the quality of cooking. It's up to you to come along and find out whether traditional Swedish food floats your particular longboat.